Remember Stan Getz
Origin: France
A wonderful tribute to Stan Getz by some of the best french jazz musicians.
Line-up
Sylvain Rifflet - sax, Célia Kaméni - voix, Airelle Besson - trompette, Julien Lourau - sax, Nelson Veras - guitare, Pascal Schumacher - vibraphone, Ziv Ravitz - batterie, Florent Nisse - contrebasse & un quatuor à cordes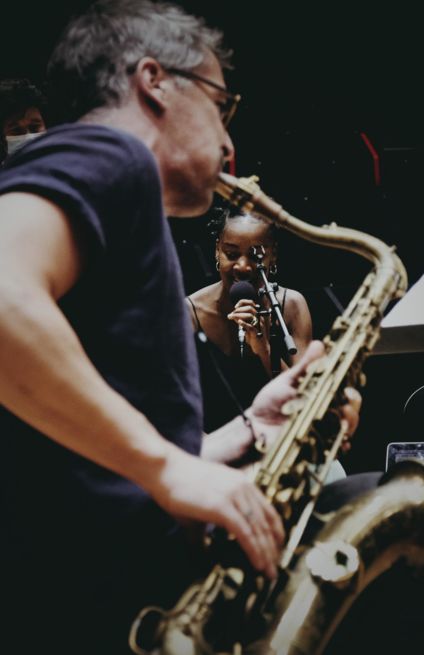 About us
A vibrant saxophonist with a wide and delicate playing, Stan Getz is one of the American jazz giants. His spirit is here invoked with fervor by some of the best musicians of the moment. Under the direction of Sylvain Rifflet, himself a remarkable saxophonist.
From Brazilian bossas (Girl from Ipanema, Desafinado) to meetings with Chet Baker or Gary Burton, from orchestrations for strings to cool jazz through the hottest swing, these concerts take us to meet a saxophone giant who has deeply marked the history of jazz.
External links:
Website