Mieko Miyazaki
Origin: Japon
The intensity and projection of each sound are exceptional and the grace notes between each sound create an infinite sonicity.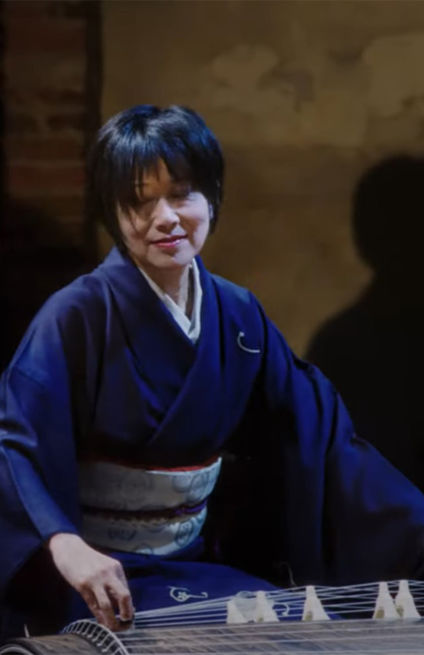 About us
Mieko Miyazaki is a koto player trained by Japanese masters and honored with numerous national honors in her country. Endowed with an incomparable technique, she participated in many artistic projects at the crossroads of baroque, classical, traditional and contemporary music. Between, delicacy and vitality, thoughtful emotion and artful dynamism, kotoist Mieko Miyazaki create an impressionistic and lyrical space which sheds new light on the links between the Japanese and western musical worlds.
Mieko can play different projects:
solo
duo with Franck Wolf (saxophone)
duo with Suisan Lagrost (Shakuhachi),
trio Miyazaki (koto/violin/accordion)
Saiyuki trio with Nguyên Lê (guitar) & Prabhu Edouard (tablas)
with string quartet Yako
Born in Tokyo, Mieko Miyazaki started studying the Japanese Koto with Tomizo Huruya and Sachiko Tamura. She was accepted to the Tokyo National University of Fine Art and Music – her training finished with an invitation to perform as a soloist in the presence of the imperial couple in Japan.
Chosen by the Japan Foundation to represent Japan during international cultural events, she performed various concerts in Asia, Europe and throughout the United States.
Her work "The Current" is considered one of the thirty most beautiful koto compositions of all time by the Hogaku Journal specialists, the Kotoby.
Upon moving to France in 2005 as an anonymous musician with an instrument relatively unknown in Europe, Mieko Miyazaki was immediately recognized, and soon established herself worldwide as one of the leading figures in Japanese Koto, pushing the limits and capacities of her music and instrument in many different music genres.
Besides her solo projects, she collaborates with Jazz masters, Nguyên Lê, Michel Benita, and Dominique Cravic; master Buto dancer, Carlotta Ikeda; and with orchestras and chamber music groups, among others. She also recorded a magical collaboration with the Corsican voices, "Voce Ventu" (CD "Tessi Tessi" daqui/Harmonia Mundi), along with a TV documentary "When Islands Meet".
Seeking exposure for the koto and Japanese music in general, she appeared on "The Voice" on French TV network TF1, "La boite à Musique" show with Jean-François Zygel on France2, and radio programs of "France Musique".
After 17 years of research and reflection, in 2020 she recorded the world premier of her transcription of Bach's "Goldberg Variations" for solo koto.
External links:
Website
Instagram
Youtube
Facebook
Concerts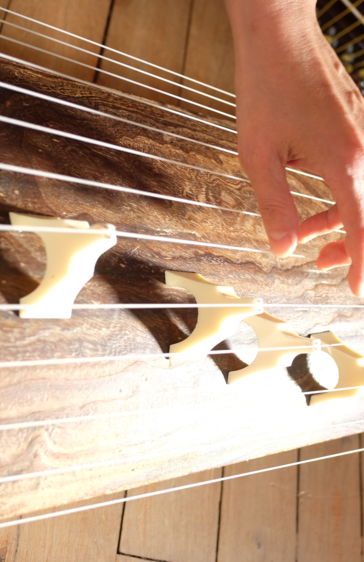 Date
Concert
Place

28

Sep
Mieko Miyazaki Solo / Kenzo
{20:00-21:00} Paris / Kenzo